Welcome to Timberlost Outfitting drive in fishing trips.  Most of all our outfitting lakes are located near Leoville, Saskatchewan. We offer a lot of different fishing packages and are really flexible and can customize any fishing trip thats suits your needs.  We have the outfitting rights on many good fishing lakes just to name a few are Chitek Lake, Green Lake, and Huard Lake.
We offer Walleye, Northern Pike, Perch, and Brook trout fishing trips.  We have a few different options for your fishing trips depending on what you are looking for.  We can supply a guide or a cook what ever you would like, or if you want to do everything on your own that is also fine.
Our Higgins camp is a cabin located on a remote lake. You only can quad or skidoo (we also rent quads and skidoos) into this location, once there you will stay in a beautiful fully furnished cabin.  With flush toilets and hot showers, the main lodge sleeps 6 people and another smaller cabin beside it that sleeps 4 more.  All the boats and motors are at the lakes all ready to go.  All you need to bring is your tackle.
Our Shell Lake camp is located right on Little Shell which you can pull your camper into or else rent one from us.  This camp is located about ten minutes from Chitek Lake and is very scenic and secluded, if you want that all to yourself kind of feel.  This site has a boat and motor right on site and you can rent another boat with a trailer so you can fish at other near by lakes within minutes of your camp site.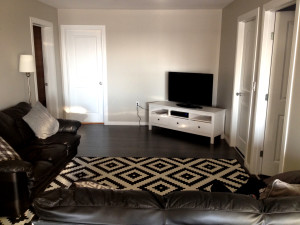 Our Capasin camp is located over a breathtaking view of a river valley.  Which is fully modern with washer/ dryer, wifi all of the fixing and can sleep 10 people.  This camp is about a 30 min drive to Chitek lake.  We have boats and trailers to rent also from this place and have boats located on certain lakes all ready to go that you can just drive to.
We also rent out ice fishing shacks for day use and we also bought a brand new 16 foot Ice Castle fish house that sleeps four, for those fishermen that want that ultimate experience of sleeping out of the ice. The Ice Castle fish house is only available on Chitek Lake.
We have access to other cabins also on Chitek Lake and Green Lake if that is what your looking for.
Book your fishing trip with us!
Contact Devin Beebe for pricing and we can put together the perfect package that suits your party's needs!
Phone 1-306-821-2726
Email saskatchewanoutfitting@gmail.com